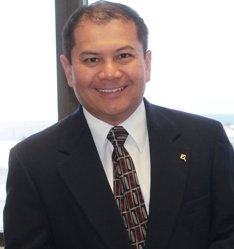 Thomas F. Cruz, P.E.
Chief Engineer
Phone
(671) 300-6058/6038
Fax
(671) 647-2621
Email
thomas@guamwaterworks.org
Engineering Documents
2018 Water Resource Master Plan Update
PERMITS – Issue permits for water and sewer line tie-in and new line construction, provide inspections to ensure construction meets GWA standards.
PLANNING – Land use coordination, operational field support (e.g. flow monitoring, ground penetrating radar operation, site condition review), data validation, grant support.
Over all Engineering serves to provide engineering, GIS services, planning, permits and inspection services for the agency. Ensures water and sewer systems meet GWA and industry standards.